Mika Frankaite
the Painters of Gavalochori
I am Mika Frankaitė (*1973) a lithuanian painter, living and working in Vilnius, capital of Lithuania. I started to paint a few years ago, first in acrylics, later in oil, too.
Every year I visit Greece and especially Crete, which is my inspiration.
I have also learned Greek language, as it was no more possible for me to dive into the culture, without understanding the language first.
I have never been in Gavalochori, but during the quarantine I found one crazy photograph on Instagram, and I decided to paint it ("After party. Gavalochori").  I think if Gavalochori inspires artistic souls worldwide, this traditional Cretan village has certain magnetism!
I am thrilled about the initiative of Gavalochori people to make this place more known.  The fact it inspires so many artists to paint it, says that Gavalochori is a very special place for those, who are sensitive to the natural beauty of Crete.
I wouldn't wonder, if very soon this picturesque Cretan village would start organising international plein airs for enthusiastic Gavalochori painters, because as we see every corner here is worth to be painted!
See you soon in Gavalochori!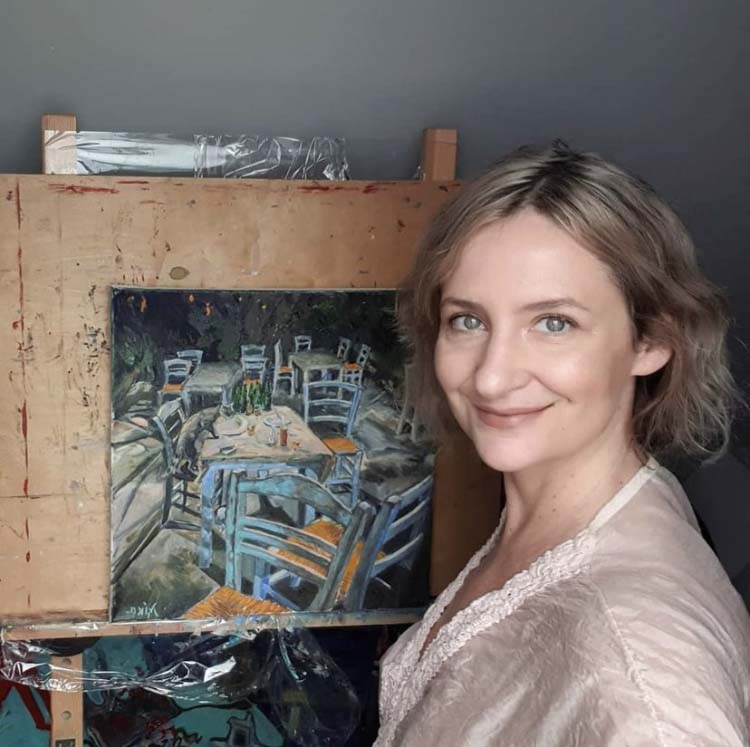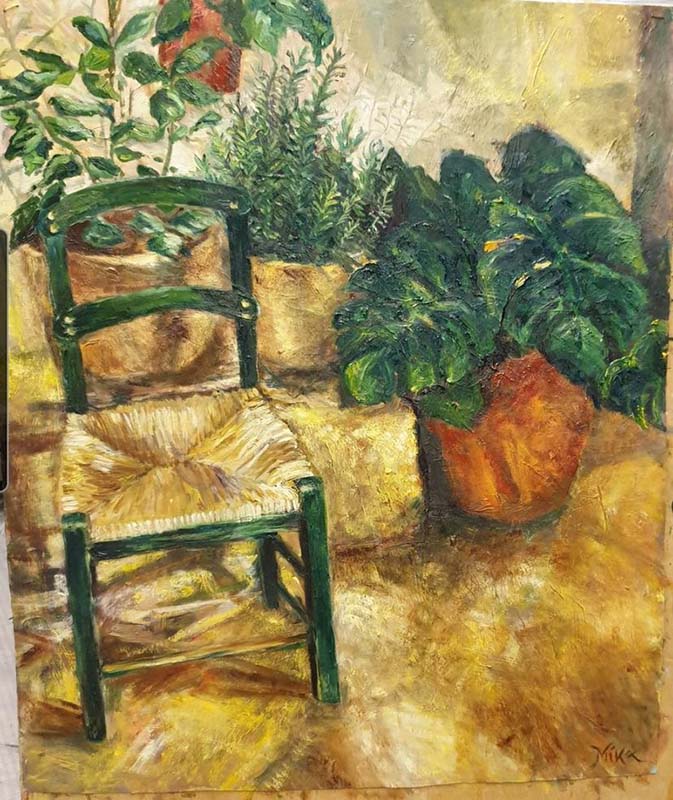 Gavalianos kafenes Gavalochori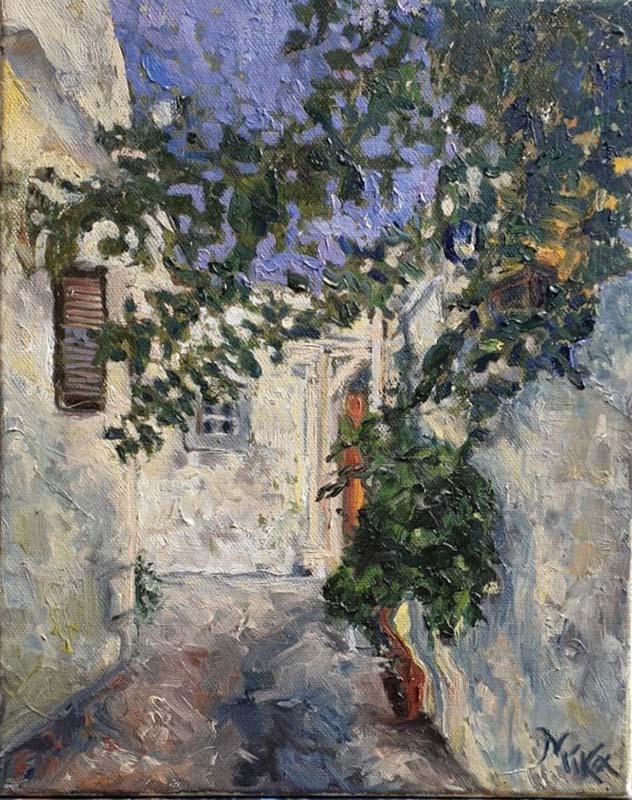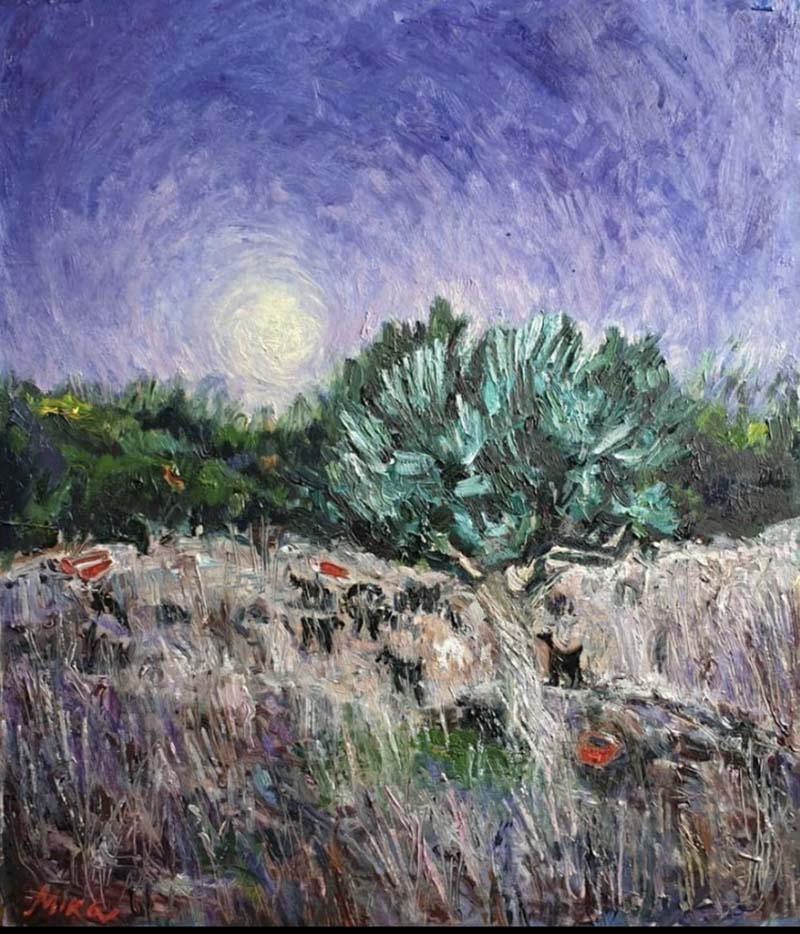 Goats of Gavalochori under full moon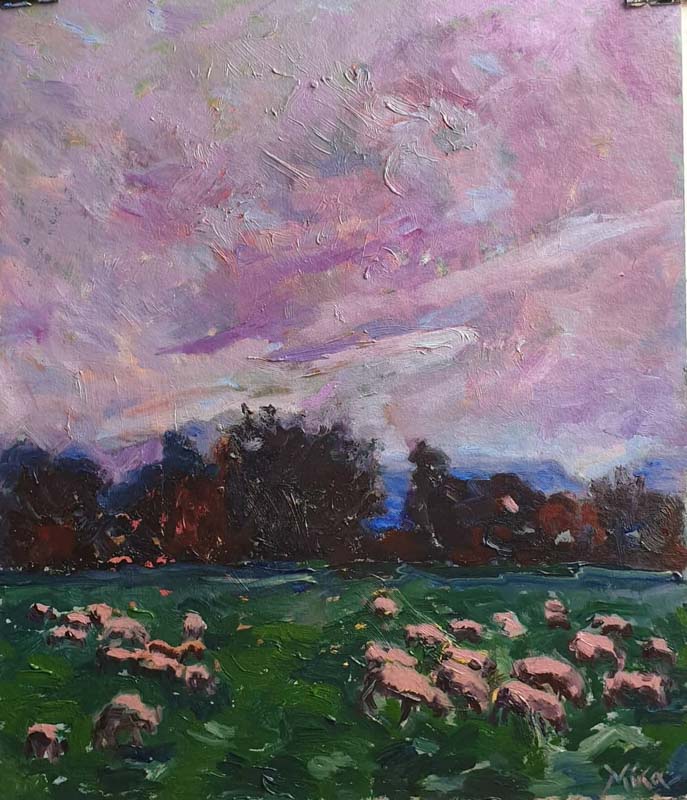 Sheep from Trikala.
2021  Oil on cardboard  40 x 34 cm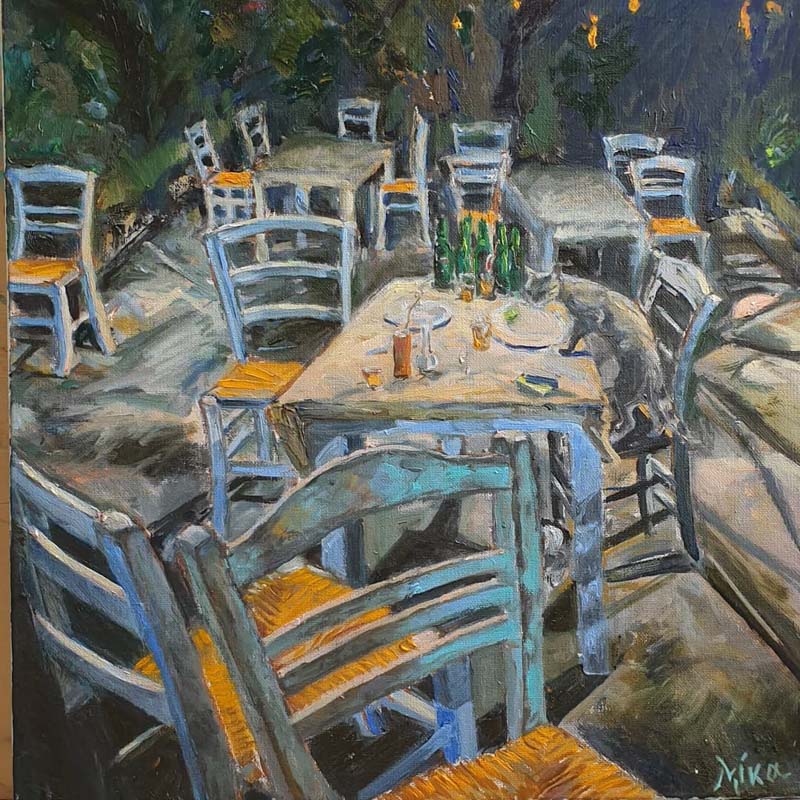 After party.  Gavalochori.
2020  Oil on canvas  40 x 40 cm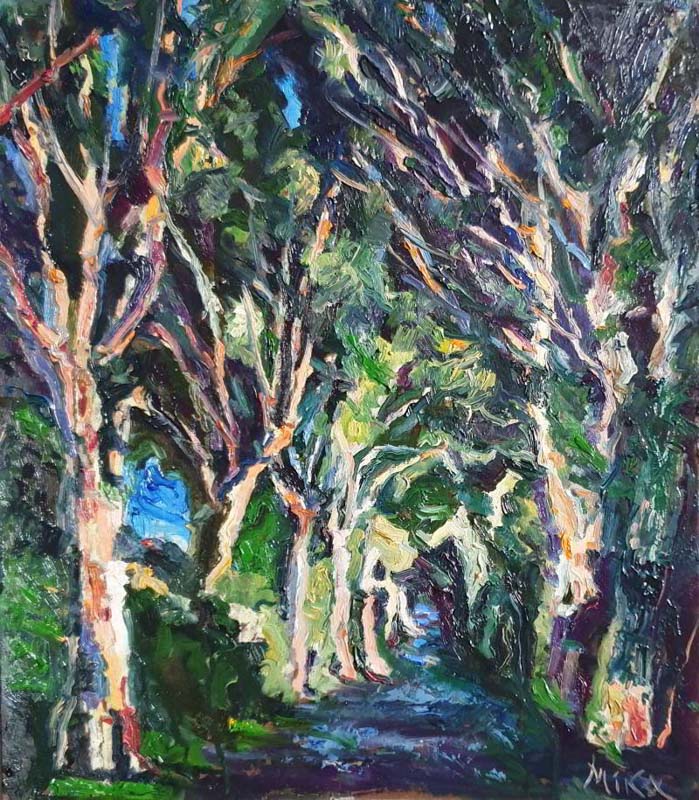 Somewhere in Crete.  Apostoloi.
2021  Oil on cardboard  39 x 35 cm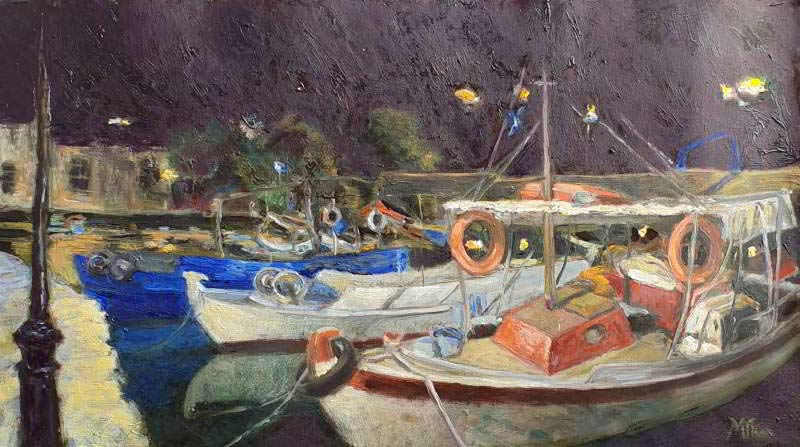 The harbor of Rethymno by night.
2021  Oil on cardboard  32 x 57 cm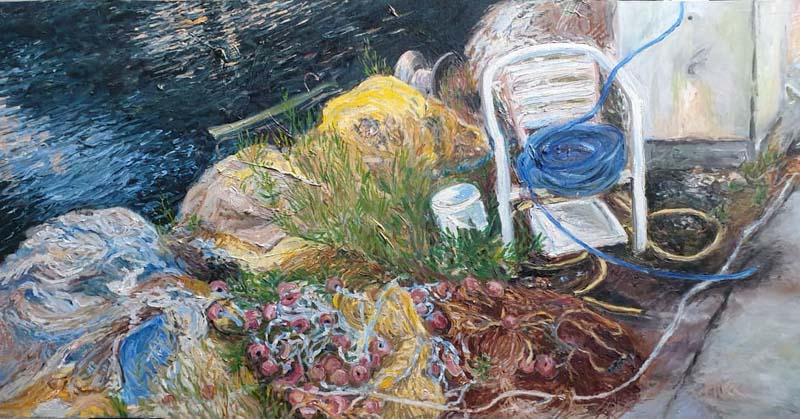 Stagnant time.  Georgioupoli.
2020  Oil on cardboard  36 x 47 cm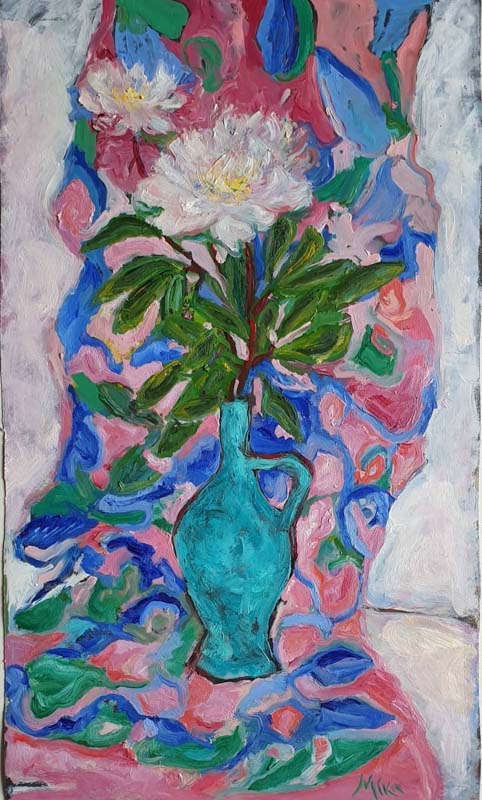 Peonies.
2020  Oil on cardboard  58 x 34 cm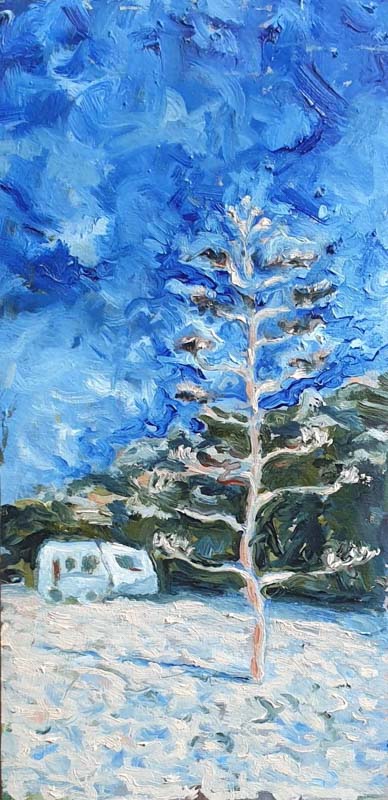 Avlaki Beach.
2020  Oil on cardboard  22 x 11 cm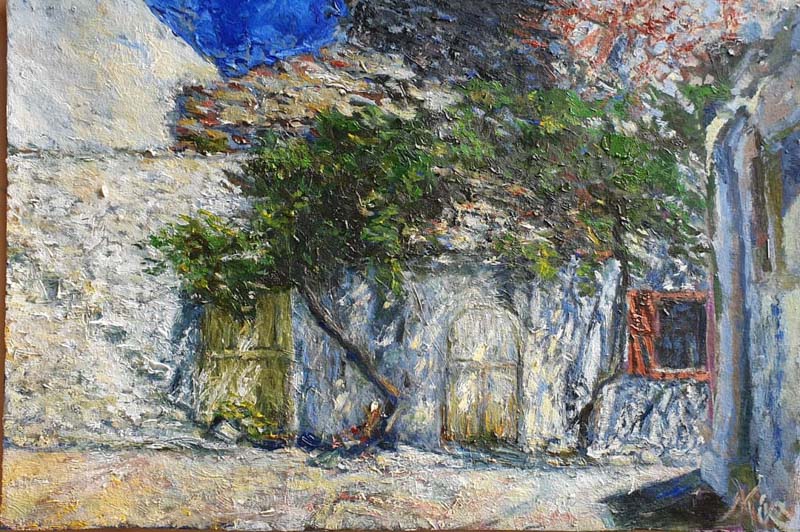 What happens in Limnes, stays in Limnes.
2021  Oil on cardboard  27 x 40 cm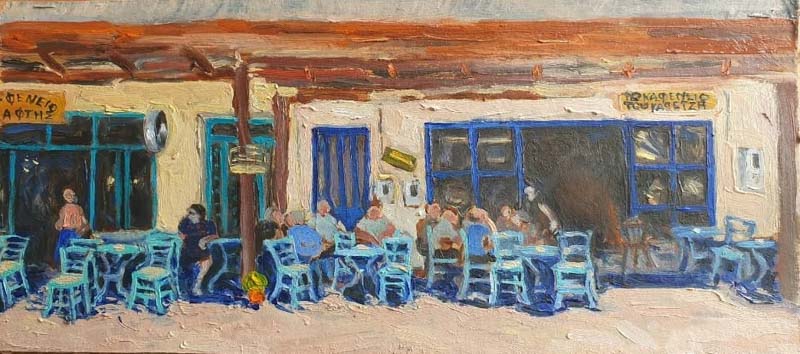 Social club a la greca.  Spili.
2020  Oil on cardboard  17 x 40 cm