who are creating this site
This website was started by Danny Touw, who also created the Gavalochori Instagram account.  Konstantinos Liodakis soon joined with his passion for Gavalochori.  Both men have been married into families with a long history in Gavalochori and feel adopted by the community.  Many of the first photographs on this site are from their own making, and much of their writing has been created with the help of their families and friends.
They have had great inspiration and contributions from active Gavalochori fans, all thanks to the many postings on Instagram.  More and more photographs and articles on the site are now coming from them and we'd love to share even more from you.
We made this initiaive public via instagram and facebook on Saturday 5 December 2020 and have been receiving great feedback since then.  We continue to add more Gavalochori relevant information and are constanty on the lookout for great topics, stories, images and other groups to collaborate with.  On the what's next page we share idea's of the topics we want to add, and on the partners page we share who we're working with. 
Here's a list of our contributors, and we'd welcome you to join if you want your stories, writings, photographs and art to be shared.  Just reach out to us via email hello@gavalochori.com or via instagram.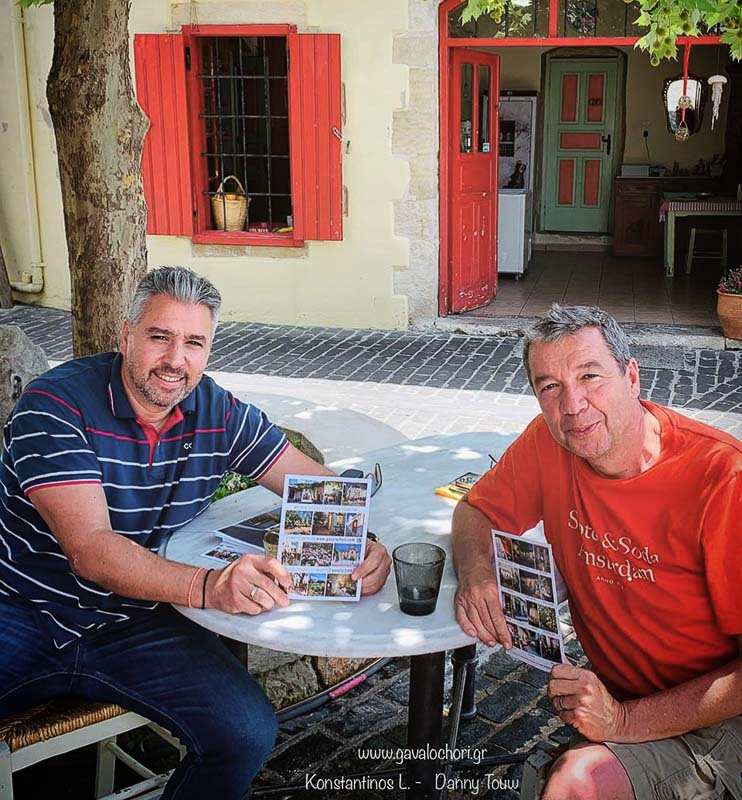 at Arismari taverna June 2022
click on the pictures below to see our instagrams